Yellow River, Allamakee County, IA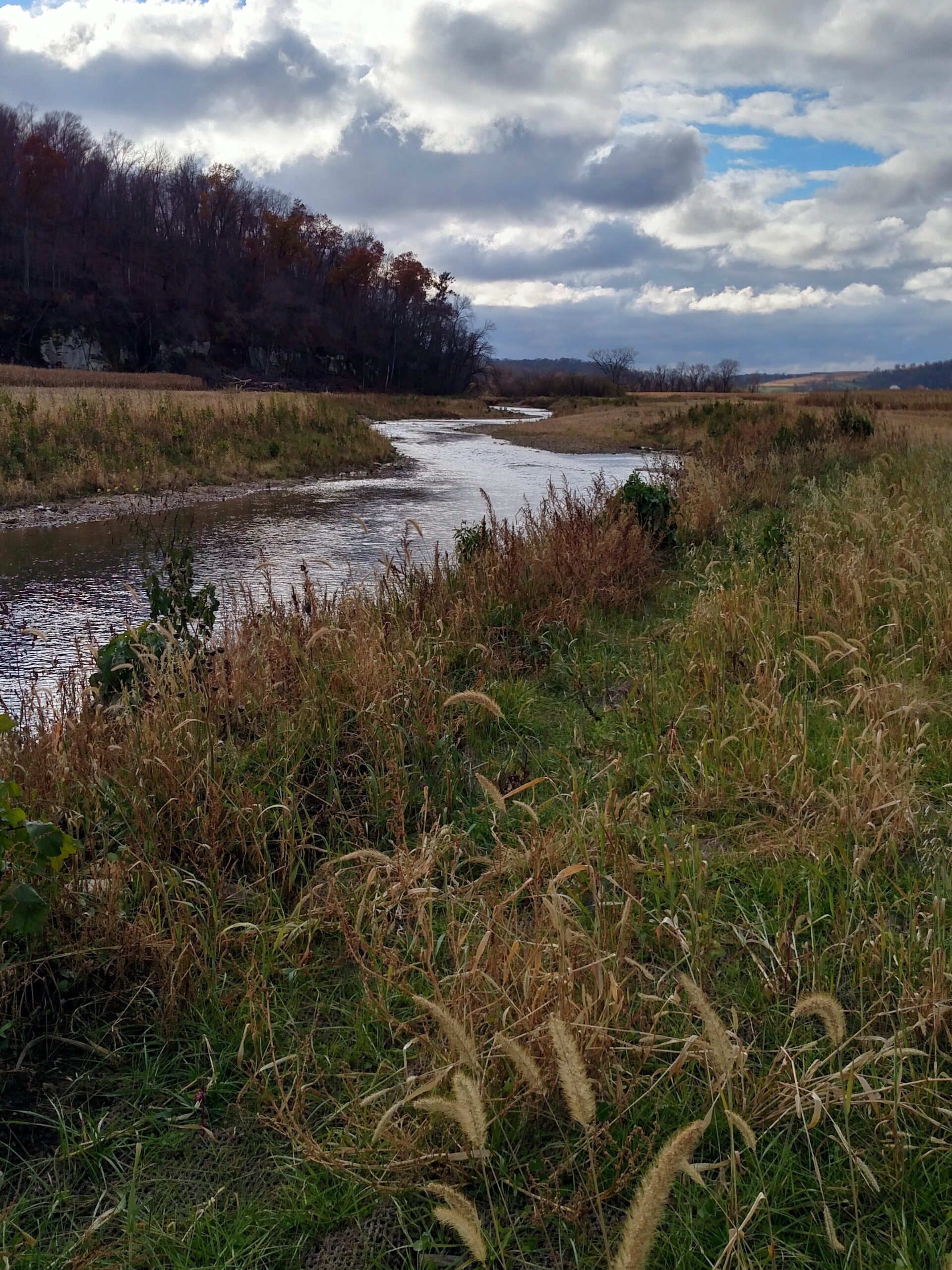 In 2018 the Rissman family, who for many generations have lived and worked on their farm in Allamakee county, agreed to sell a Permanent Angler Access Easement to the Iowa DNR on .8 of a mile of the Yellow River which flows through their property. This was the first such easement established on private property on the Yellow River, and it replaced a long standing "handshake agreement" between the family and the Iowa DNR.
In 2019 and the spring of 2020, IA DNR staff, worked with the Rissmans, and Natural Resources Conservation Service (NRCS) staff to develop a streambank stabilization plan to improve the flood resiliency of the streambanks, reduce erosion, and enhance the habitat for multiple wildlife species along the stream riparian zone and within the streambed of this section of the Yellow River.  
Iowa's Coldwater Conservancy (ICC) partnered with the Hawkeye Fly Fishing Association (HFFA), the IA Driftless Chapter of Trout Unlimited (TU), Spring Creeks TU, and North Bear TU to provide additional funding to help offset the project cost share of the Rissmans. In addition to stabilizing the streambanks, (7) instream rock structures, including stone weirs and boulder clusters were strategically installed to improve habitat for trout and other aquatic species and to also direct stream flow away from stream banks. The Rissman family further improved the streamside corridor by placing additional acres adjacent to the easement into the Conservation Reserve Program (CRP). This project serves as an outstanding example of what may be accomplished when caring landowners step forward to partner with public agencies and non-profit organizations to improve and protect their land and water for future generations.