Yellow River State Forest, IA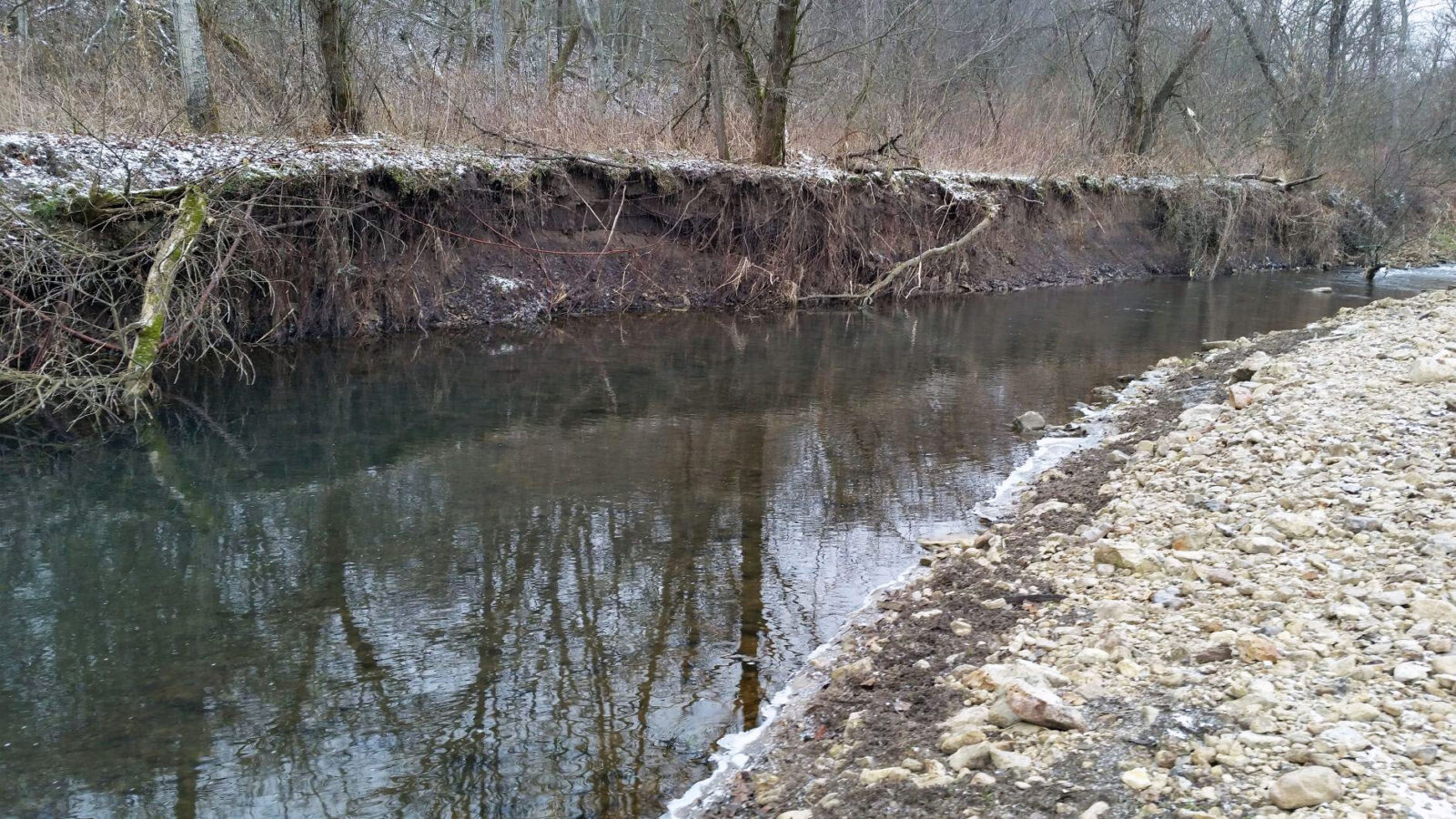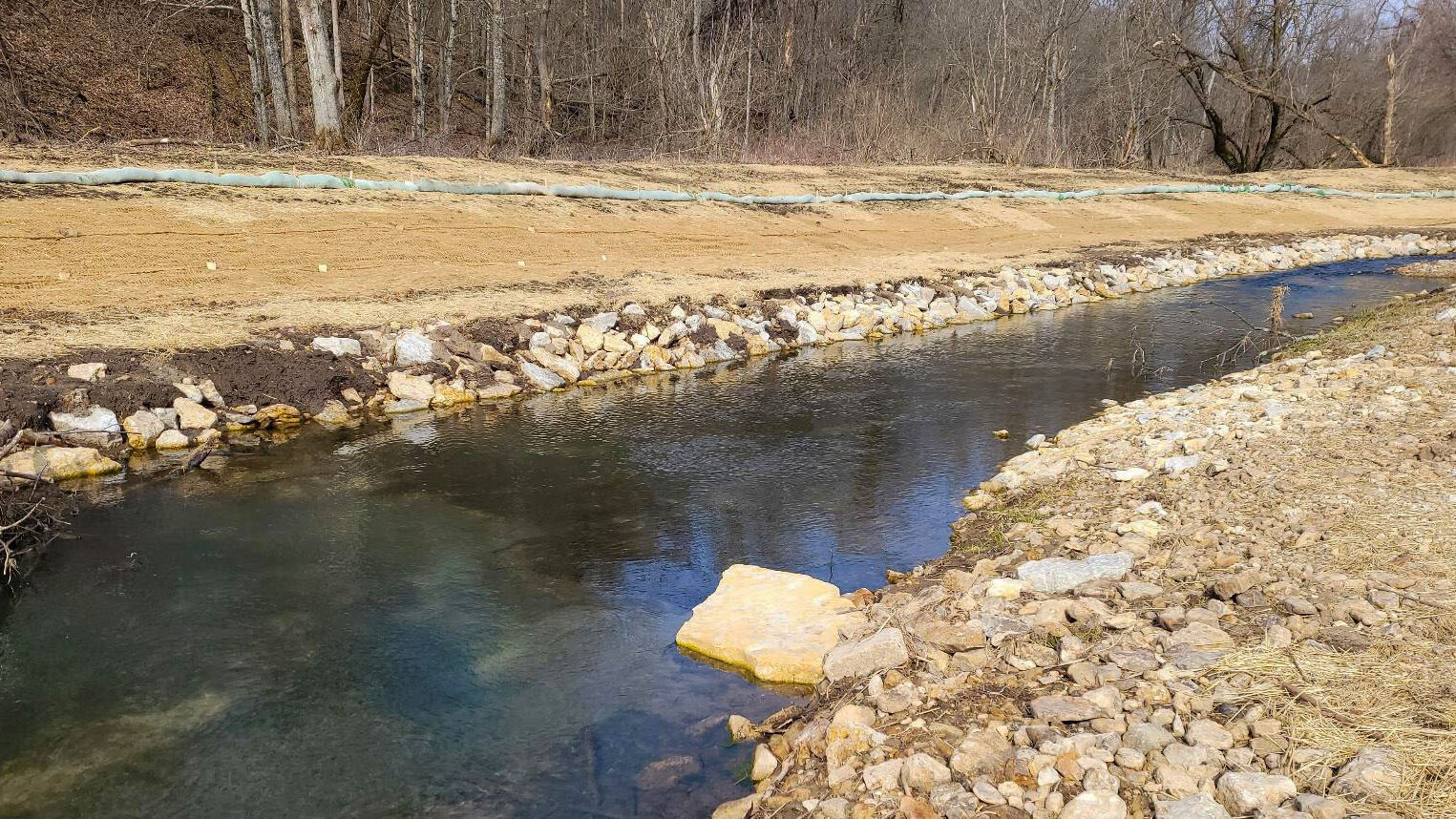 Before and after photos of Little Paint Creek in the Yellow River Forest in Allamakee County from the winter
of 2021 and 2022 tell the story of habitat improvement work along the banks and in the stream of this gem
of a coldwater spring creek in northeast Iowa. ICC partnered with the Trout and Salmon Foundation, the
Driftless Chapter of Trout Unlimited, the Hawkeye Fly Fishing Association, and the Iowa DNR to help fund instream habitat structures (5 rootballs and 4 rock weirs) to enhance the aquatic ecosystems on three sections of this stream, that the IA DNR has designated as an 'Iowa Outstanding Water'. The in-stream structures help direct flow of the stream away from the banks and create plunge pools, which are important habitat elements for trout and other aquatic species. The banks were seeded with warm season grasses and forbs for additional protection from erosion.